Montgomery Square Welcomes Board and Brush!
 The Myers Y. Cooper Company is pleased to welcome Board and brush to their new location at Montgomery Square!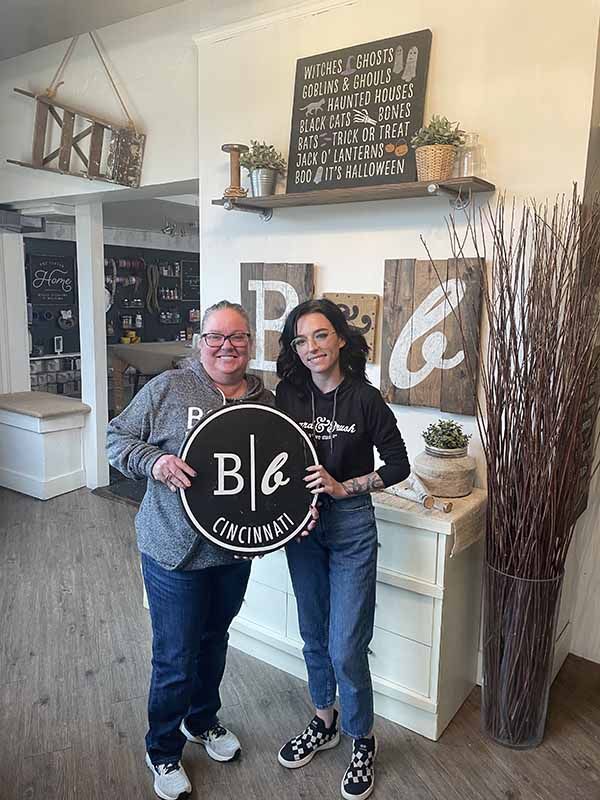 Board and brush combines the joy of wine with a truly unique art form! Their instructor-led DIY wood sign workshop allow you to combine your creativity and willingness to learn new skills. You choose your look from thousands of templates, and they provide the instruction and materials for you to design your own custom piece of art.
Tameryn and Brian Birch are the owners and share a love of travel, new experiences and meeting people. When they found Board and brush, they knew it was a perfect fit! they love what the B&b brand represents and what it offers their customers. they are also thrilled to have their daughter Grace working in the studio, and bringing her creativity to help with workshops.
Visit them at 9871 Montgomery Road, Montgomery Ohio 45242, to see their unique art and meet them!
Call today at 513-716-8974 to make an appointment, and take a look at their class calendar at their website: This email address is being protected from spambots. You need JavaScript enabled to view it.